>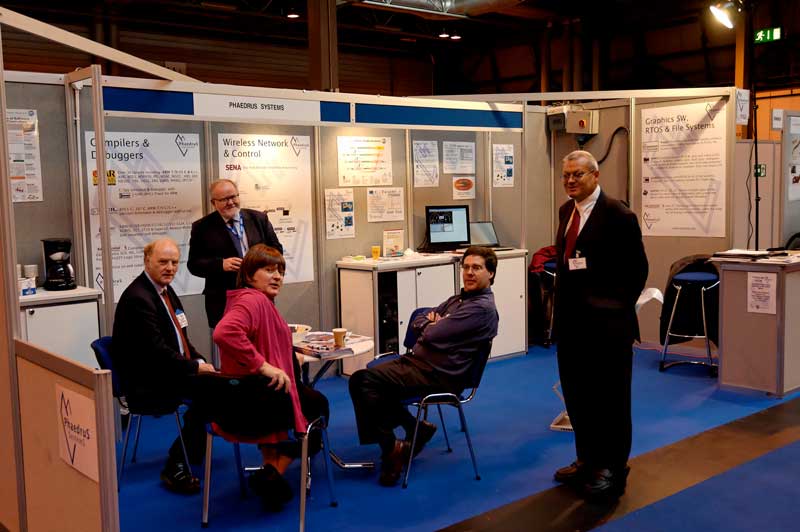 Embedded Systems Show 2006
An enhanced stand for UK's premier embedded event. Complete with our own coffee bar
>MicroMouse 2006
Phaedrus Systems sponsors one of the more intrusting robotics events in the UK >
2nd IET Automotive Conference 2006
Once again Phaedrus Systems was responsible for organising and Chairing one of the four tracks apart from exhibiting
>
The main European event where there is more networking than at an ethernet convention
Phaedrus Systems gave the opening keynote on were the C language was heading.
Conferences and events 2005


We attend many events throughout the year. Some as exhibitors and many as session chair or speaker.
The IEE (Now IET) Seminar on Safety Assurance<

This is primarily a railway safety event where we showed our 50129 requirements capture tools .
Embedded Systems Show 2005
Phaedrus Systems debut at the Premier UK Embedded event . WE have the first view of the Segger J-Trace
1st IEE Automotive Conference 2005
Our fist event and and we ran the Software Systems track. and Chaired the MISRA-C pane