Segger
SEGGER Microcontroller GmbH & Co.KG develops and distributes software development tools and ISO "C" software components (middle ware) for embedded systems in several industries such as telecom, medical technology, consumer electronics, automotive industry and industrial automation. Written entirely in ISO "C", the tools can easily be used on most CPUs and almost any display.
SEGGER's intention is to cut software development time for embedded applications by offering compact, flexible and easy-to-use middle ware allowing developers to concentrate on their applications
Segger Produce a wide range of JTAG Debuggers including units with TRACE for ARM and Cortex parts. There are also BDM debuggers for Freescale parts. These units will integrate with an IDE (and with optional modules have breakpoints in flash memory) or work standalone with optional software for small scale production programming. > Link to Debuggers
Segger also produce the FLasher stand alone programming tools that work independently of a PC form production programming. These units also support JTAG debugging > Link to Debuggers

emWin is designed to provide an efficient, processor- and LCD controller-independent graphical user interface (GUI) for any application that operates with a graphical LCD. It is compatible with single-task and multitask environments, with a proprietary operating system or with any commercial RTOS. emWin is shipped as "C" source code. It may be adapted to any size physical and virtual display with any LCD controller and CPU. . > Link to

embOS is a priority-controlled real time operating system, designed to be used as foundation for the development of embedded real-time applications. It is a zero interrupt latency*, high-performance RTOS that has been optimised for minimum memory consumption in both RAM and ROM, as well as high speed and versatility. > Link to
emModbus, SEGGER's implementation of the Modbus protocol, supports communication via UART (ASCII, RTU) and Ethernet (Modbus/TCP and Modbus/UDP) and is capable to communicate with any Modbus compliant device. emModbus supports building master and slave devices, which can even be combined in the same product. Also, multiple interfaces in the same product are supported. .> Link to
emLib is a collection of complex, hardware independent algorithms. These algorithms are free from third party licenses. The code follows strict and efficient coding standards resulting in easy to use code, which is optimized for the lowest resource usage and highest performance.
The emLib software modules currently include AES and DES encryption. Modules for CRC, compression and asymmetric encryption/decryption are planned. > Link to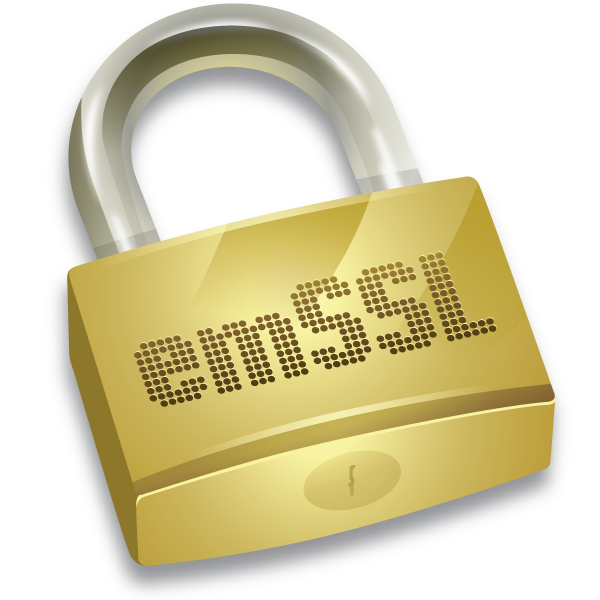 emSSL is provided as source code and offers transparency for all included modules, allowing inspection by auditors.

emSSL is portable. The complete software is written in ANSI C and is compiler and target independent. It can be implemented in PC applications as well as in embedded software.
emSSL is configurable. It is created for high performance and a low memory footprint. The library can be configured to fit any speed or size requirements. Unused features can be excluded, additional features can easily be added..> Link to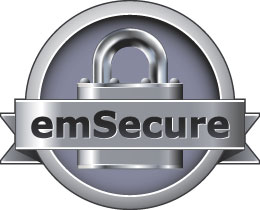 emSecure is SEGGER's software package for creating and verifying highly secure digital signatures.
Digital signatures can be used to prevent illegal copies of a product or to prevent tampering with the firmware of the device etc. This kind of protection is essential for election machines, vending machines, financial applications and many others. Based on RSA asymmetric encryption with two keys, it can not be broken by reverse engineering.> Link to
emFile is a file system for embedded applications which can be used on any media, for which you can provide basic hardware access functions. emFile is a high performance library that has been optimised for minimum memory consumption in RAM and ROM, high speed and versatility. It is written in ISO C and can be used on any CPU. > Link to
emUSB is a high speed USB device stack specifically designed for embedded Systems. The software is written in ANSI "C" and can run on any platform. emUSB can be used with embOS or any other supported RTOS. A variety of target drivers are already available. Support for new platforms can usually be added for no extra charge.> Link to
Segger's USB host software stack implements full USB host functionality, including external hub support, and optionally provides device class drivers. It enables developers to easily add USB host functionality to embedded systems.
The software stack complies with the USB v1.1 and USB v2.0 specifications.

embOS/IP is a CPU independent TCP/IP stack. embOS/IP is a high-performance library that has been optimised for speed, versatility and memory footprint. It is is written in C and can be used on virtually any CPU.> Link to
If you need IPv6 this is also available click here for more information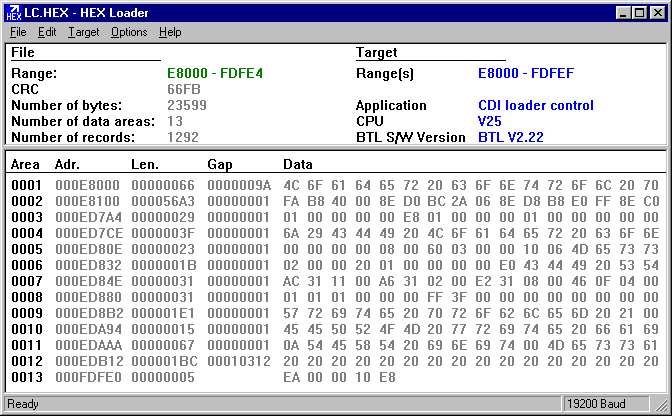 emLoad is a software for program updates for embedded applications via serial interface from a PC. The software consists of a Windows program and a program for the target application (bootloader) in source code form. . > Link to
SEGGER Embedded Studio is a streamlined and powerful C/C++ IDE (Integrated Development Environment) for ARM microcontrollers. It is specifically designed to provide you with everything needed for professional embedded development: an all-in-one solution aiming at stability and a continuous workflow. > Link to