Consultants
Phaedrus Systems is in a position to recommend several extremely good consultancy companies and individual consultants. These include specialised consultants who can provide assistance to 61508 and Do178 projects, including sensitive and defence or security projects. We can even introduce people with skills such as cryptography and penetration testing at the highest levels. Just contact us to discuss your requirements.

Software & Internet Security, Cryptography,

Network Penetration and Security Related

We can put you in touch with organisations who provide a range of sensitive security services such as network penetration, network security, web security, cryptography and related work for both List-X and commercial companies. These services are to the highest world class standards. Please contact us for an introduction. > Link to
Bill Black worked for BP until 1999. During his time at BP he provided consultancy on process control and process protection systems for BP Chemicals, BP Oil and BP Exploration. In 1999 he started a new company called Blacksafe Consulting Ltd that provides training and consultancy on functional safety. For more information and contact details > Link to
We provide consultancy and software development services for safety-critical and other high-integrity applications, using a range of tools and languages including MISRA C and C++. All consultancy work is carried out by our founder, Dr. David Crocker, and all software development is done under his direct supervision. David has more than 25 years' experience of using C and C++ to develop high-integrity software. > Link to consultancy Phaedrus Systems can also supply Escher tools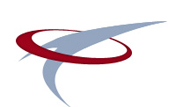 ESC is a global engineering consultancy company whose primary function is the provision of services and solutions in supporting clients in the functional safety aspects of the oil and gas, petrochemical, utilities (including emerging green technologies), military and manufacturing industries. Principal Consultants include
Ken G.L. Simpson FIET, M.Phil, C.Eng.
Ron Bell, OBE, BSc, CEng, FIET and
Dr. David J. Smith BSc, PhD, CEng, FIET, FCQI, HonsFSaRS,MIGEM.
>http://www.esc.uk.net/
Roderick Chapman undertakes consultancy and engineering assignments. He specializes in the design process and technologies used in the development of both security- and safety-critical systems. He was formerly a principal engineer with Altran UK (aka "Praxis") where he led the SPARK development team for many years. >www.proteancode.com

The Numerical Algorithms Group (NAG, www.nag.com), is an Oxford, UK headquartered not-for-profit numerical software development organization founded nearly four decades ago that collaborates with world-leading researchers and practitioners in academia and industry. With offices in Manchester, Chicago, Tokyo and Taipei, and a worldwide distributor network, NAG provides high-quality computational software and high performance computing services to tens of thousands of users, from Global 500 companies, major learning academies, the world's leading supercomputing centres, numerous independent software vendors and many others. >www.nag.com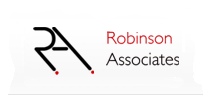 Since 1976 Robinson Associates has established a reputation for providing innovative software system solutions across industry sectors such as Transport, Insurance, Banking and Manufacturing. In the Industrial Sector we develop process management and control systems using highly intuitive graphic interfaces. Our experience also includes the design and development of Safety Related systems in the Rail Sector where we develop to BS EN 50128 SIL 0 to 4, and also in the Avionics Sector. All our work is guided by our fully certified ISO9001:2000 (TickIT) Business Management System. > Link to
Ron Bell OBE, BSc, CEng, FIET specialises in the functional safety of safety critical systems. Key areas of expertise in the context of safety critical systems, and in which he has undertaken work, include:
Knowledge of legal requirements and safety regulatory practice;
Application of IEC 61508 and related standards (e.g. IEC 61511/IEC 62061 etc.);
Competence management systems and personal competence requirements;
Management of functional safety requirements;
Functional safety assessment;
Training/coaching in respect of functional safety > link to
The rigourous development of robust software-intensive embedded products and systems, to enable levels of optimisation, economy and safety (that are unachievable by other solutions) often represent a significant business risk.

Solving the business and technical challenges, functional safety, productivity and quality goals has been our technical focus for over three decades, and we are acknowledged experts in successfully applying highly competitive product line techniques. If you need help from a technology, architecture, design, development and test, process, quality, organisation, or skills development perspective or just help with business understanding, then talk to us. > Link to
Consultancy for safety critical software developments.DO178C/ED12C, DO178B/ED12B and related documents (Model Based Design, Formal Methods, Tool Qualification and DO278A/ED109A) - ISO26262 > Link to